D 360 Band
NC Area 51
NC Backstreet BobbyBrooksHamilton
* Calvin Brooks
Cole
D* Daemine
IA* Danny Dandan
J* David Van Such
NC*Christy Bryant
NC Donna Lynne
NC Drywater Band
NA*Front Page
IA* Glenn Gallarde
NC*Gruv City
NA Have A Nice Day
NA Jimi Brent
D* JAMM
R* Kingscrossing
NC Klass 1
D* Klique
IA* KyleDiamond
NC Lady J Huston
NC Love Machine
R* Loveshack
R* M.O.C.C.A
D* Next Movement
R Poppermost
D* Rhythm Nation
S Rox Vegas
D* San Fernando Band
D* Senergy
S* Smith Brothers
R Southern Stue
D

Super Groove
D* Symmetry
J* The Brothers Ali
D* World Premier
R* Yellow Brick Road
D* Zowie Bowie

Archive: BobbyWade'sEmperors
MySpace.com/cbcmasters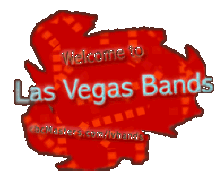 (*) = CBC Reviewed
(C) = Country
(R) = Rock Band
(D) = Dance Band
(S) = Show Band
(IA)= Independent Artist
(J) = Jazz Band
NA= Newly Added
NC= No Contact

Newly Added Site
Old Information:
Clck at your own risk.

Find where your favorite band is playing
Your Ad Here


Shop at our Store

Awards Page
Banners &
Logos for
your site.
List your
Bands here
News Update

Just Added 2011
Donna Lynne
See the Bands that really give you a warm feeling of Vegas Life.
The entertainment that people are still talking about when they get home.

Society of Seven

Tribute To The RatPack
More Videos at http://www.youtube.com Search for cbcmasters